Meet The Team
We are woman-owned and work at the intersection of tradition and innovation.
Meet the Team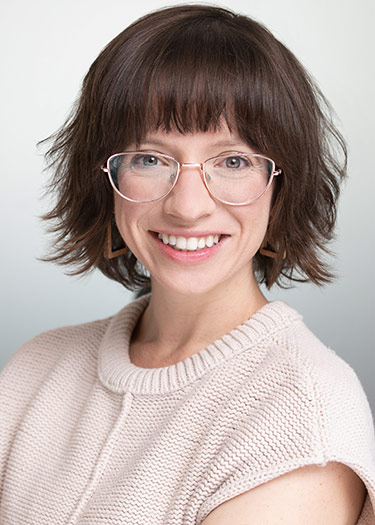 Amanda Herring
, Co-founder and CEO
Amanda@GoldHerring.com
Amanda Herring is an experience curator and Jewish educator. She is currently the Hillel Director at Virginia Tech, as a 2011 Hokie and former Hillel President and staff member, this role feels full circle. In between school and her return, she worked at BirthrightNEXT in New York, and as Regional Director at the Israel on Campus Coalition. In 2018 Amanda received her Master's in Experiential Education and Jewish Cultural Arts at GW, and completed the JOFEE Fellowship in Jewish, Outdoor, Food, Farming and Environmental Education with Hazon placed at OneTable in Washington, D.C.. It was there that she combined her passions for Shabbat and sustainable food which together can nourish and heal communities and ecosystems. For the last 3 years, she served as the Director of Jewish Life & Learning at the Edlavitch DC JCC. Amanda enjoys long walks with her kids and dog (@MenschTheMastiffMix) and eating amazing food with her Husband, Greg, who is a whole animal butcher and chef.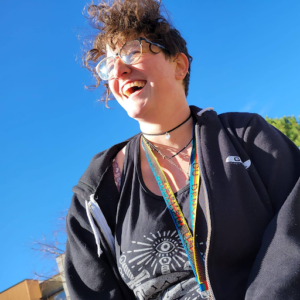 Niki Selz, Marketing
Niki Selz is a social justice scholar, community organizer, choreographer, and performance artist. In addition to being the Social Media Manager for Gold Herring they are staff at the Colorado Psychiatric Society, pursuing a Master of Social Justice at University of Colorado Denver, as well as head choreographer, co-instructor, and co-leader of Boulder Burlesque. Niki manages the @gold.herring TikTok and Instagram accounts - follow for fun, educational, and inspiring content.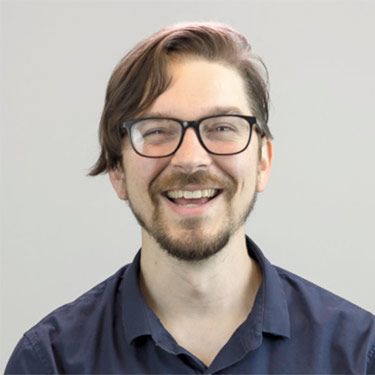 Ross Cowman, Publishing Consultant & Graphic Designer
Ross is the award-winning designer of Fall of Magic, Life on Mars, BFF!, Night Forest, and Serpent's Tooth. He co-created Gold Herring's Night Forest For Jewish Gatherings, and designed the layout and branding for many Gold Herring products, including The Jewish Planner. Drawing from his experience in the game publishing industry, Ross has supported Gold Herring with consultation services and partnered to supply shipping and fulfillment, as well as customer service. Ross owns and runs an indie game publishing workshop, Heart of the Deernicorn, in Olympia, Wa. that hosts game-related events, an artist in residency program, and makes lots of scrolls, shirts, and other specialty screen printed and sewn products.

Mo Golden, Co-founder
Mo Golden is an artist, educator, and expressive arts facilitator. She illustrated and co-created all Gold Herring products from the founding, through 2022. Mo holds an M.A. in Education and Human Development from The George Washington University, a Prosci certification in Change Management, and a 620-hour certification in Person-Centered Expressive Arts Therapy from PCETI in Buenos Aires, Argentina. She was a Gilman International Scholar in Peru and Argentina during her undergraduate studies at The Evergreen State College. Mo has led programming at La Universidad del Salvador in Buenos Aires, HIAS, Sixth & I Historic Synagogue, Avodah, Atiq Maker Institute, Asylum Arts, Mayyim Hayyim, The Evergreen State College, Heart of the Deernicorn, and many other organizations in the US and Latin America. Mo lives in Olympia, Wa. and can be found at MoGolden.com.

Chelsea Taxman, Herbalist
Chelsea has used her expertise and intuition to create the herbal blends for each of the Hebrew months in The Jewish Monthly Tea Experience. She's also contributed to designing the teachings, activities, and guidance that you'll get each month with your tea subscription. Chelsea identifies as a community herbalist and educator with support from her Ashkenazi ancestors, teachers, mentors, and her intuition. Her gift is working with plants to aid in the deep healing we need to move toward a liberated world our hearts know is possible. Her herbal practice combines many traditions such as Land-Based Judaism, Ayurveda, Raja Yoga, Chinese Herbalism, Permaculture, and Western Astrology. Her work is an effort to empower people to take charge of their health and life and awaken their own queerness, intuition, and magic! You can follow Chelsea on Instagram at @moon.beam.dreams.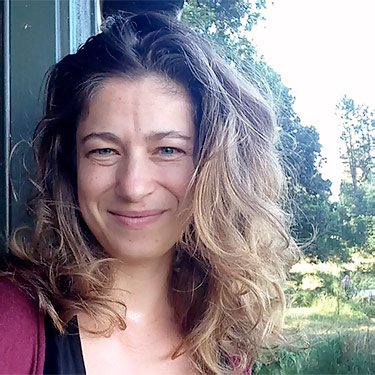 Rebekah Harbour, Herbal Consultant & Content Contributor
Rebekah is a Certified Zero Balancing therapist, Certified Yoga Teacher, Certified Massage Therapist, and master gardener. She has taught Zero Balancing trainings in New Zealand, the Seattle area, San Francisco, and Maui, where students learn the significance and skills for working with bones and joints. Rebekah started and managed the CSA and farm internships program at Claymont Society for Continuous Education, in West Virginia and currently runs an organic farm and CSA on Maui. Rebekah created the Planting Chart at the back of The Jewish Planner and is collaborating with Gold Herring to create a few exciting upcoming products! You can find her at
RebekahHarbour.com